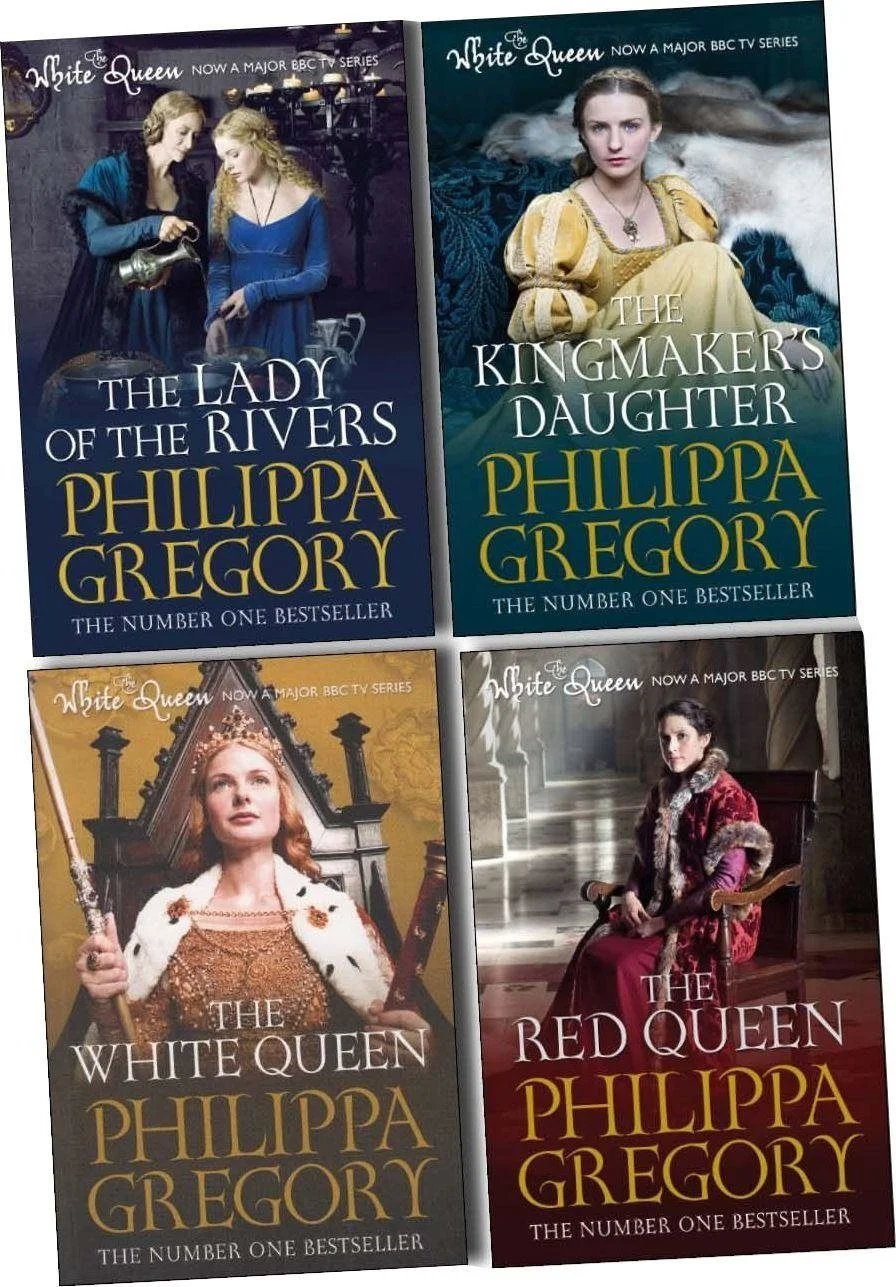 Titles In This Set :

White Queen
Red Queen
Lady of the Rivers
Kingmaker's Daughter

Description :

The White Queen
Internationally bestselling author Philippa Gregory brings the tumult and intrigue of The Wars of the Roses to vivid life through the women of the House of Lancaster and the House of York, beginning with the story of Elizabeth Woodville, the White Queen.

The Red Queen
The second book in Philippa's stunning new trilogy, The Cousins War, brings to life the story of Margaret Beaufort, a shadowy and mysterious character in the first book of the series - The White Queen - but who now takes centre stage in the bitter struggle of The War of the Roses.

Lady of Rivers
Jacquetta, daughter of the Count of Luxembourg and kinswoman to half the royalty of Europe, was married to the great Englishman John, Duke of Bedford, uncle to Henry VI. Widowed at the age of nineteen she took the extraordinary risk of marrying a gentleman of her household for love, and then carved out a life for herself as Queen Margaret of Anjou's close friend and a Lancaster supporter - until the day that her daughter Elizabeth Woodville fell in love and married the rival king Edward IV.

The Kingmakers Daughter
Anne Neville and her sister Isabel are daughters of the most powerful magnate in 15th century England. Ever ruthless, always plotting, in the absence of a son and heir, Warwick sets about using his daughters as pawns in his political games.