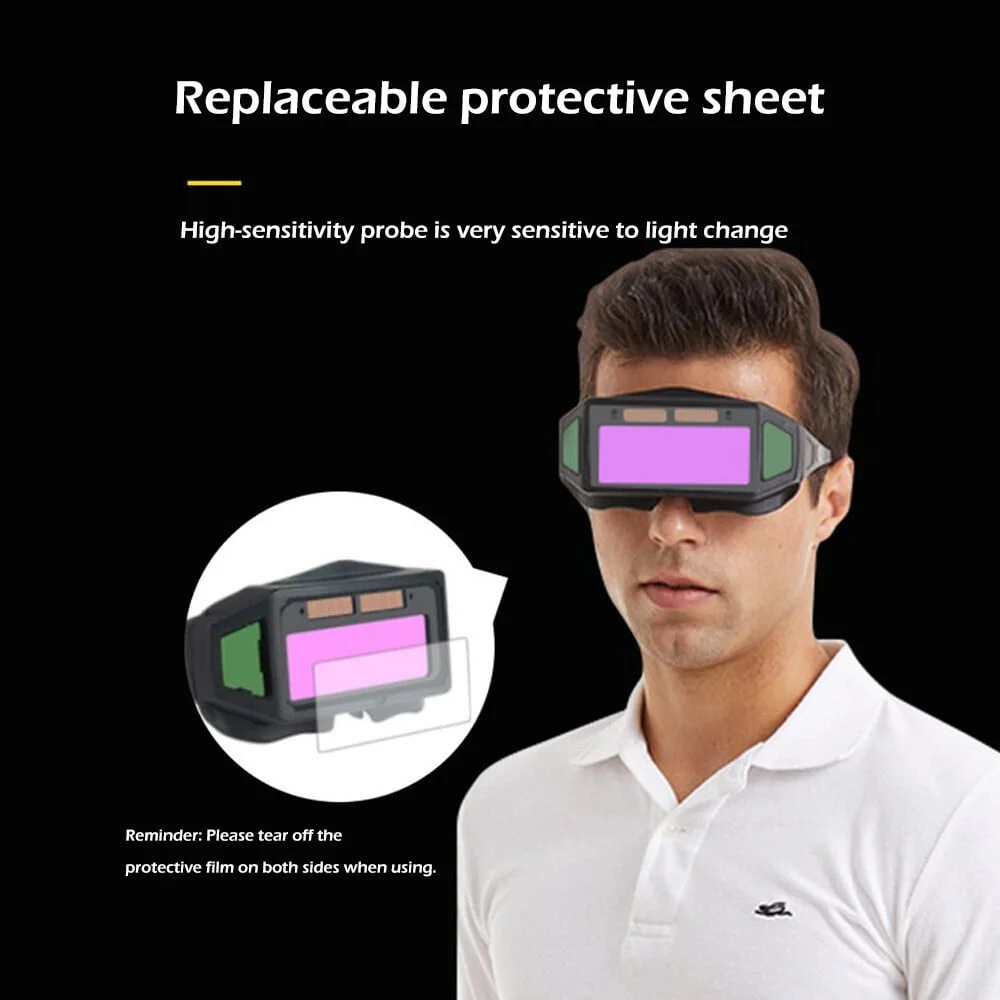 ${data.index + 1}/6
🥽Auto Dimming Design: The Auto Dimming Filter automatically changes from a bright state to a dark state when an arc is generated, and returns to a bright state when the welding stops, providing each worker with a clear view to release their hands
🥽Environmental Protection and A Wide Range Of Applications: Solar cells, no need to replace the battery and manual charging; easy to operate and safe, lightweight design; suitable for electric welding, gas welding, steel welding, cutting, welding, etc.
🥽Easy to Use: The goggles temples are made of imported soft rubber and are ergonomically designed for long-term wear. The temples can be adjusted in length and will not slip easily, which is convenient for most workers.
🥽High-quality Materials: Glasses lenses made of high-quality PC materials can resist strong impact and glare
Adjustable : Push-pull temples to adjust the length.
Product Description
Lens material: PC
Dimension:16*8cm
Power: Solar
Variable speed: 5 / 25000s
Shadow: 4-6
Dark shadow: 9-13
Delay time: 0.1s~3s
Anti-shock: prevent strong impact and increase lens strength
Wear resistance: wear resistance, continuous use