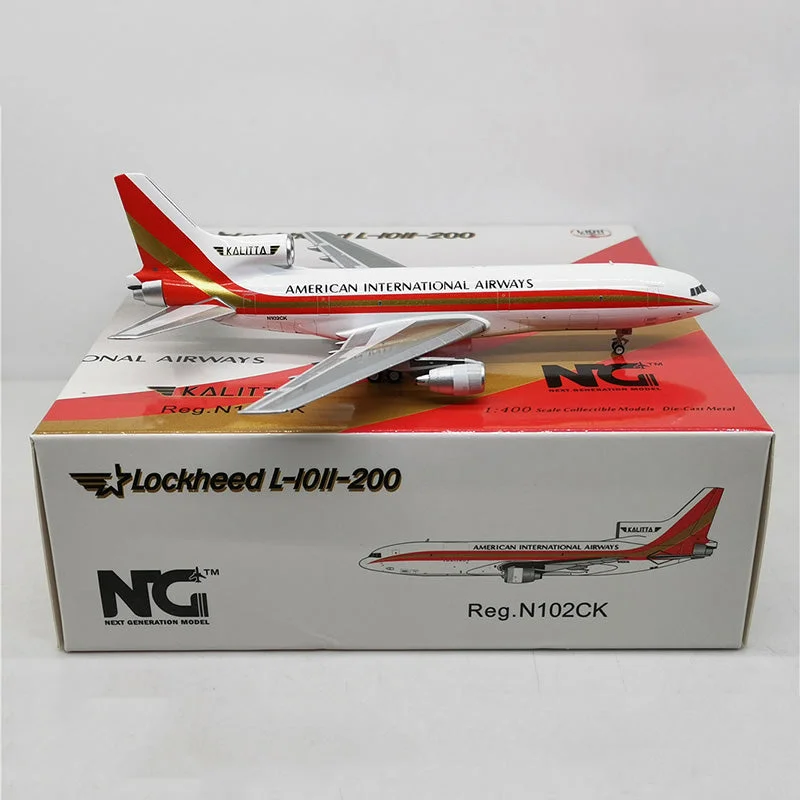 ${data.index + 1}/6
Eastern Airlines was founded in 1926 and closed in 1991. It has always been the main domestic airline in the United States. Before the closure, it was still the fourth largest airline in the United States, headquartered at Miami International Airport in Miami-Dade County, Florida.

Specification:
Airline: American International
Aircraft: L-1011
Ratio: 1:400
Size: 12.52*12.53*4.22cm (1in=2.54cm)
Material: Diecast
Weight: about 0.9kg

Packing List:
1*Aircraft Model
1*Bracket

Any questions, please tell us: alterllairplane@gmail.com

Our ethics:
Alterll complies with all laws in the areas where we operate.
Alterll conducts our business with integrity, sincerity, honesty and transparency.
Alterll is committed to protecting the industry and our customers from fraud, misrepresentation and unethical business practices.
Alterll has developed an anti-money laundering plan to fully comply with the law.
Alterll fully and accurately describes the material properties of the products and commodities we sell.
Alterll takes all necessary measures to ensure the safe transportation of all our products.
Alterll respects the confidentiality of the trade secrets and data of our employees, business partners, and customers.
Whether as an individual or as an Alterll company, Alterll is committed to continuously improving our professional level and expertise.