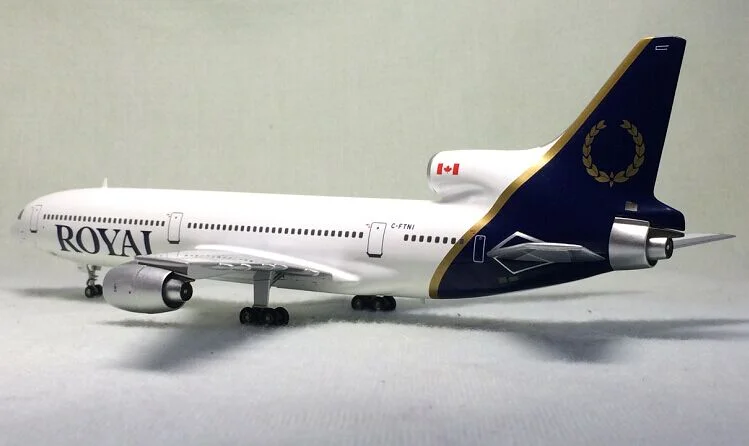 ${data.index + 1}/7
Royal Aviation
 was the parent of 
 scheduled passenger and charter airline, 
Royal Airlines
, which was based in Montreal 
. The airline was acquired in 2001 by 
, which in turn went bankrupt in the months following the events of 
.
Features:
1. Using a new generation of technology, the dust-free spray paint case has no graininess.
2. The painting color is full, and the paint will not fall off for a long time.
3. The details of the fuselage and wing are made with high imitation of real machine, and the overall workmanship is exquisite.
4. For products with wheels, the wheels can be rolled and the front wheels can be steered.
5. It is suitable for furniture decoration, personal collection, aviation gifts, and is a good product for collection and gifts.
Specification:
Airline: Royal Aviation
Aircraft: Lockheed L-1011
Ratio: 1:200
Size: 10.83*9.45*1.69 inch 
(27.50*24.00*4.28 cm)
Material: Diecast
Weight: Approx 1.8kg
Packing List:
1*Aircraft Model
1*Bracket

Any questions, please tell us: alterllairplane@gmail.com